We'll help you decide!

We sell Fleetwood Homes and Clayton Homes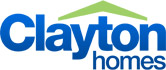 3D V i e w s of some of the models

Take a virtual tour of some of our homes courtesy of Fleetwood Homes.

4563F (choose Run from Location.)
4764C (choose Run from Location.)
7564K.(choose Run from Location.)
SAMPLE HOMES FOR YOUR VIEWING


The Eagle I and II homes are the hottest to hit the market in a long time. The Eagle line is a very affordable choice for first time buyers and for those looking to stretch their dollars. Choose from different models ranging from 14x52 with 2 beds/1 bath to 28x60 with 4 beds/2 baths.
---

For more information and details on any other models or homes, contact us or a professional sales consultant at a location near you. Prices and specifications subject to change without notice.